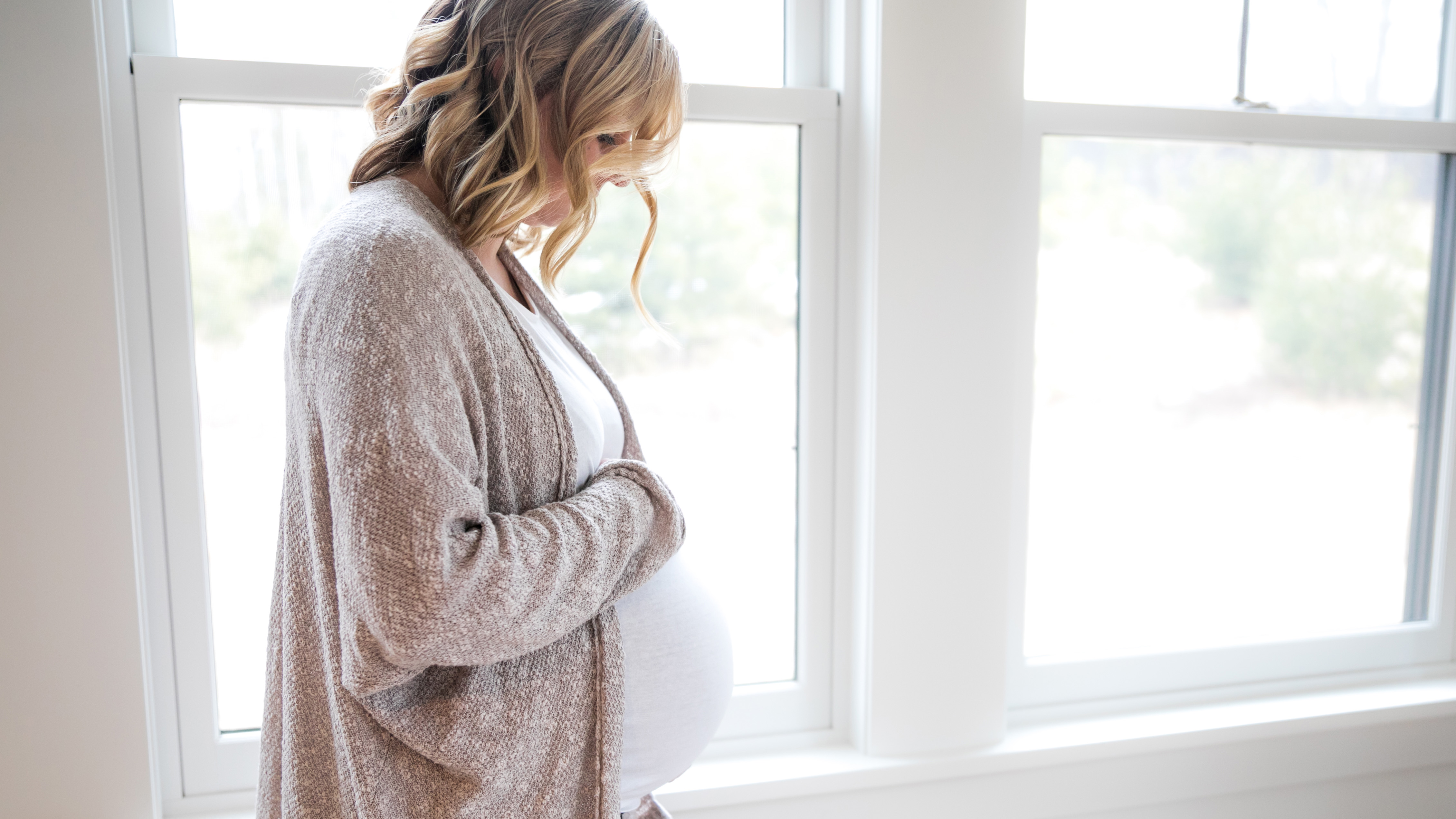 Latest News, Health and Wellness
Common Complications in Pregnancy
Pregnancy is a beautiful and healthy state, but it is not unusual to run into common complications such as high blood pressure and diabetes or not-so-common complications like preterm labor or multiples. The OB/Gyn specialists at Grand Itasca have extensive training in all types of prenatal care and deliveries. So, if you have a pregnancy that requires specialized care, we can help you through it.
July 13, 2021

By Grand Itasca
High Blood Pressure
High blood pressure, also known as hypertension, occurs when arteries from the heart to body organs are narrowed. In pregnancy, this can make it difficult for blood to reach the placenta. Reduced blood flow to the placenta can cause complications for both mom and baby, including preeclampsia, placental abruption, preterm delivery, and low birth weight.
High blood pressure can be preexisting condition. If you have high blood pressure and hope to become pregnant, talk to your doctor about a treatment plan before you become pregnant.
If your blood pressure is high before or develops during pregnancy, "your prenatal care will shift to be a little more hands on," says Dr. Angie DeGrio, OB/Gyn at Grand Itasca. "You'll have a few extra ultrasounds to monitor baby's growth as well as non-stress tests. Later in the pregnancy we listen to your baby's heartbeat throughout your visits each week and serial ultrasound monitoring is important," says DeGrio.
Diabetes
Diabetes can also be a preexisting condition or develop during pregnancy, called gestational diabetes. In both cases, diabetes during pregnancy should be monitored by your doctor. "We're looking for the baby's growth to see if he or she is growing appropriately and within the parameters we are hoping for at each interval," says Dr. DeGrio. "Hypertension and diabetes can both be stressful on the placenta as well, so we want to make sure your baby is getting all the nutrients he or she needs to grow and thrive in utero."
Multiples
"If you are blessed with two babies, twins, we are happy to care for you at Grand Itasca," says Dr. DeGrio. "We would coordinate with maternal fetal medicine specialists to ensure we have an appropriate delivery plan in place. Twins often come early, and we prepare for that. If the babies come too early to be delivered at our facility (before 36 weeks), we can make sure you know, and are comfortable with, another delivery team if needed. If things go as planned, we can deliver twins here at Grand Itasca whether that is by c-section or vaginally."
Affiliation with University of Minnesota Maternal Fetal Medicine Specialists
Grand Itasca has an affiliation with the University of Minnesota Maternal Fetal Medicine Specialists for more complicated risk factors. "We can be the quarterback to facilitate your care," says Dr. DeGrio. "We involve the extra specialists then incorporate their consultation and recommendations to carry them forward here, so you don't have to travel for all of the appointments. We can coordinate and communicate with all your providers to keep you save and healthy."
Complications in Delivery
"If you are in the stages of labor and a complication arises where you would need an emergency c-section or assisted vaginal delivery we are equipped and ready to do so," says Dr. DeGrio.
For planned or anticipated deliveries before 36 weeks,, we refer patients to deliver at a facility with a NICU in Duluth or the Twin Cities. "In the case of a preterm delivery without time to get to Duluth or the Twin Cities, we can assist and contact a neonatal specialist to come to Grand Itasca for transport if needed. Those relationships and protocols are in place to be as efficient as possible," says DeGrio.
Grand Itasca's team of OB/Gyns is here to provide the best care possible to you and your baby. They are trained and prepared to manage any complications that arise to ensure a safe delivery for both of you, or in the case of multiples, all of you.
Hear more from Dr. Angie DeGrio