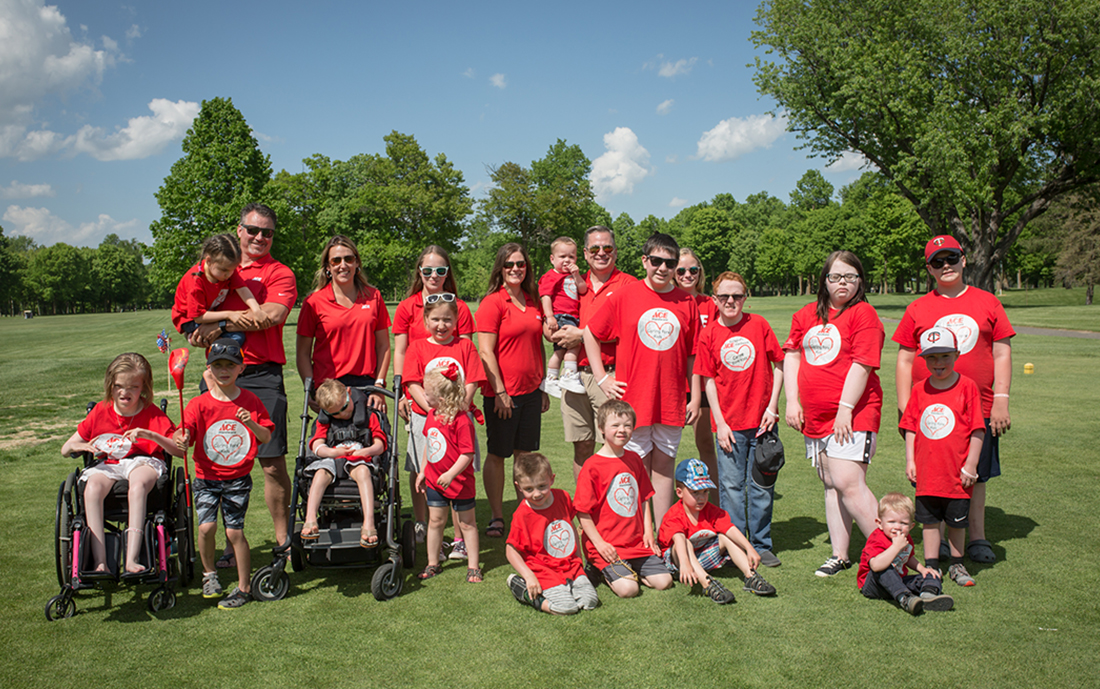 Latest News, Community Partnership
Fundraiser for pediatric care at Grand Itasca heads back to Pokegama Golf Course for 9th annual event
April 29, 2022

By Grand Itasca
Burggraf's Ace Hardware of Grand Rapids is set to host their 9th Annual Caring Fore Kids Charity Classic. This year's event will take place on Thursday, June 16th with tee times starting at 11:00 AM. On course activities include various games and snacks from local food trucks including BBQ Box, Log Home Wood Fired Pizza and Borealis Creamery. Golf will be followed by a reception which includes live music by Mike Miller, heavy hors d'oeuvres, cash bar and door prizes. Community members are welcome to attend the post-golf events even if they are not participating in golf. Also, an online silent auction will take place Monday, June 13th to Friday, June 17th and will feature various items from grills and summer water toys to themed baskets and experiences.
The event was created through a partnership between Burggraf's Ace Hardware and Grand Itasca Foundation nearly ten years ago. "Our original intention was to help raise some money for pediatric care at our local hospital. We could never have imagined that we would have raised over $680,000 in our first eight years of holding the event, even with having to cancel the event in 2020 at the onset of the pandemic," says Steve Burggraf, Owner of Burggraf's Ace Hardware. "We're proud of the dollars we've been able to help raise and the awareness we've brought to the needs as well as services available for kids at our local hospital."
A highlight of the event is the more than twenty All Stars that attend the event throughout the day. All Stars are the pediatric patients at Grand Itasca that directly benefit from the proceeds raised at the event. "These All Stars are what make this event so special. Event participants get to meet them on the golf course. It is very powerful," says Bri Wagner, Director of Foundation & Community Relations at Grand Itasca.
Registration for the 9th Annual Burggraf's Ace Hardware Caring Fore Kids Charity Classic is now open.
Register
to become an event sponsor, register for golf, secure your ticket for the reception or get a bidding number for the silent auction. Contact Bri Wagner at
218-999-1009
or
brianne.solem@fairview.org
for more information.