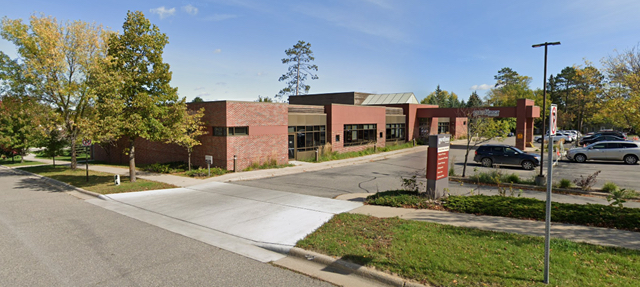 Grand Itasca Professional Building
Professional Building
111 SE 3rd Street, Grand Rapids, MN 55744
Get Directions
Rehab Services Phone Number: 218-999-1570
Business Office Phone Number: 218-999-1710
Medical Records Phone Number: 218-999-1517
Home Care Phone Number: 218-999-4663 (HOME)
Grand Itasca's Professional Building is located one block east of Highway 169 and south of Highway 2. The facility is home to Rehabilitation Services, Home Care, Chiropractic, and several business office functions.
Rehab Services Hours: Monday - Thursday 7:00 AM - 5:30 PM, Friday 7:00 AM - 4:30 PM
Business Office Hours (available by phone only): Monday - Friday 8:00 AM - 4:30 PM
Medical Records Hours (available by phone & in-person by appointment only): Monday - Friday 7:30 AM - 4:30 PM
Home Care: Monday - Friday 8:00 AM - 4:30 PM
Specialties at Each Location
Grand Itasca Clinic & Hospital: Anesthesiology, Cardiology, Ear, Nose & Throat, Emergency Medicine, Family Medicine, Hospital & Intensive Care, Internal Medicine, Neurology, Obstetrics & Gynecology, Occupational Medicine, Oncology, Orthopedics, Pediatrics, Psychiatry, Pulmonology, Radiology, Rapid Clinic, Sports Medicine, Surgery, Urology Grand Itasca YMCA Clinic: Currently closed Grand Itasca Professional Building: Acupuncture, Chiropractic Care, Occupational Therapy, Physical Therapy, Speech & Language Pathology
Directions & Parking
Patients arriving for care at the Professional Building should park in the parking lot located on the south side of the building and enter the doors under the awning.
Grand Itasca Professional Building

Professional Building

111 SE 3rd Street

Grand Rapids, MN 55744

Get Directions