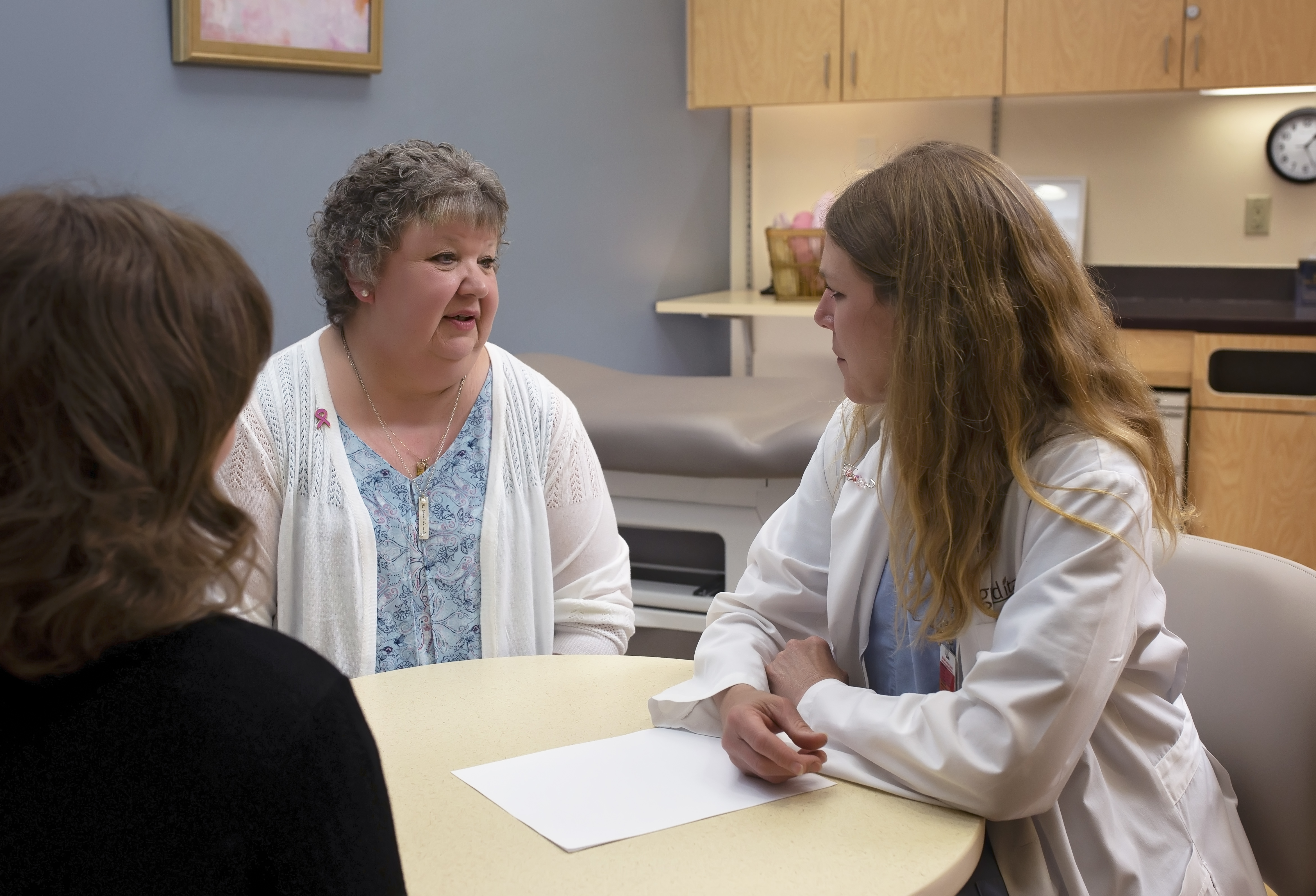 Cancer Care
The Cancer & Infusion Center at Grand Itasca was specifically designed to be a comfortable, caring place for you and your family. A separate and convenient entrance and registration area leads right to the Cancer & Infusion Center for your care and treatment. The center also has its own dedicated pharmacy. You are able to see your provider, have lab and diagnostic work completed, and undergo infusion therapy services in one convenient location that is close to home.
Request an Appointment
Cancer & Infusion Center
The state-of-the-art Cancer & Infusion Center brings together oncologists, nurses and pharmacists in one space so they can work collaboratively to provide personalized patient care.

Our infusion therapy suites each have large windows with scenic nature views, to help patients relax in a more peaceful setting during treatment. Patients have the opportunity to receive their infusions in a private setting or, if they prefer, in a more open space that allows them to converse with family or other patients. These areas are furnished with comfortable recliners as well as beds for longer infusions or patients who are unable to tolerate sitting in a recliner. All of the amenities and renovations in the space were driven by feedback from current patients and Grand Itasca's team of infusion therapy nurses.

Our center allows patients to receive the IV administration of medications, including chemotherapy and infusion therapy for conditions such as low iron and rheumatoid arthritis. This invaluable space for our community was made possible by the generosity of over 500 local donors.
Oncology
Grand Itasca's oncology providers are knowledgeable, experienced, and passionate about empowering patients who are facing a cancer diagnosis. Our dedicated oncology specialists work closely with Grand Itasca's experienced surgical team (including general, orthopedic, OB/GYN, and breast surgeons). We also collaborate and consult with cutting-edge researchers and specialists within the M Health Fairview system and at the University of Minnesota to provide the best possible options and coordination of care for our cancer warriors.
Most cancer treatment will include one or more cancer-fighting methods.
Surgery to remove a cancerous tumor is an important part of the overall treatment for many people with cancer. Our surgeons evaluate and treat patients with a variety of cancers. If surgery is not offered at Grand Itasca, providers will refer to specialists.

Radiation therapy uses high-energy rays to shrink tumors, kill cancer cells, and treat other non-cancerous conditions. Our providers use several types of radiation therapy, using the approach to limit radiation exposure as much as possible while still delivering the optimal outcomes for patients. This service is not offered at Grand Itasca, but oncologists will refer you to a nearby location if it is determined that you will benefit from radiation therapy.
Chemotherapy is a powerful tool against cancer using several different kinds of medication. It can be given through an intravenous (IV) line, by pills or liquid, or by injection. Typically, chemotherapy is given over the course of days, weeks or months, depending on your treatment plan. Because chemotherapy is so powerful, it also affects healthy cells. You may experience side effects such as infections, increased bruising, fatigue, poor appetite, nausea, diarrhea, mouth and lip sores, or temporary hair loss. Chemo is usually given in cycles so that your normal cells can recover before the next therapy. Your doctor may also prescribe medications to help lessen these side effects. Chemotherapy is administered in Grand Itasca's Cancer & Infusion Center.

Immunotherapy (sometimes also called biological therapy) is showing great promise in helping patients with advanced, hard-to-treat cancers. Immunotherapy works through the complex network of the body's immune system to stimulate a powerful anti-cancer attack. Immunotherapy is a relatively new set of cancer-fighting techniques—some immunotherapy treatments have already been approved by the Food and Drug Administration (FDA), and many more are being studied in clinical trials.
Infusion Services
Infusion therapy is a safe, efficient and effective method to deliver chemotherapy fluids and other intravenous treatments. Grand Itasca's Infusion Center is the gold standard for the delivery of outpatient chemotherapy, immunotherapy and other IV medications.
Grand Itasca provides outpatient infusion treatment for cancer, rheumatoid arthritis, low iron conditions, multiple sclerosis, and immune system problems. Patients may have a single treatment or may return for multiple treatments over weeks and months.
Grand Itasca's infusion staff provides safe and convenient administration of medications, fluid hydration, and blood products, including:
Chemotherapy

Infusion therapy

Intravenous (IV) medications and antibiotics

Intravenous (IV) hydration

Port draws

Transfusions of blood and blood products (red blood cells, platelets, plasma)
Cancer Survivorship
A "cancer survivor" refers to any person with a history of cancer, from the time of diagnosis through the remainder of their life.
The number of people with a history of cancer in the United States has gone up greatly over the last 45 years. As of January 2019, it is estimated that there are 16.9 million cancer survivors in the United States (approximately 5% of the population). Today, about 64 percent of survivors are age 65 plus.
Increased survival rates may be due to three major improvements:
Screening tests that may find cancers earlier

Improved management of side effects, which helps to keep planned treatments on schedule

New and improved treatments such as targeted therapy and immunotherapy
In addition to providing cancer care, our Oncology Nurse Practitioner educates patients about cancer survivorship and also leads a cancer support group at Grand Itasca. Cancer support groups are open to patients recently diagnosed, currently receiving treatment or patients who have completed treatment for any type of cancer. Caregivers, family members and friends caring for those with a cancer diagnosis are invited to join and discuss their experiences as well. For more information about our cancer support group, call 218-999-1440.
Conditions We Treat
Achalasia
Acoustic Neuroma
Acute Lymphoblastic Leukemia
Acute Myeloid Leukemia
Anal Cancer
Anemias
Anticoagulation Medication Monitoring
Antithrombin III Deficiency
Aplastic Anemia
Appendix Cancer
Barretts Esophagus
Basal Cell Carcinoma
Bile Duct Cancer
Bladder Cancer
Bleeding and Clotting Disorders
Blood Cancers Hematologic Malignancies
Bone and Soft Tissue Cancer
Brain and Central Nervous System Cancers
Brain Tumors
Breast Cancer
Breast Surgery Adult
Cancer
Cervical Cancer
Chemotherapy
Chest Wall Deformities
Chronic Lymphocytic Leukemia
Chronic Myeloid Leukemia
Colon Cancer
Colposcopy
Cutaneous T Cell Lymphoma
Deep Vein Thrombosis
Desmoid Tumors
Dysphagia
Edema
Esophageal Cancer
Fanconi Anemia
Gastrointestinal Cancers
Genitourinary Cancers
Gynecomastia
Head and Neck Cancers
Hemochromatosis
Hemophagocytic Lymphohistiocytosis
Hemophilia
Hepatocellular Carcinoma
Immunodeficiency Disorders
Immunotherapy
Infusion Services
Kaposi Sarcoma
Kidney Cancer
Laryngeal Cancer
Leukemia
Lip And Oral Cancers
Liver Cancer
Lung Cancer
Lung Cancer Screening Adult
Lung Nodules
Lupus
Lymphadenopathy
Lymphedema
Lymphoma
Mammogram Mammography
May Thurner Syndrome
Melanoma
Mesothelioma
Multiple Myeloma
Myasthenia Gravis
Myelodysplastic Syndrome and Myeloproliferative Diseases
Neurofibromatosis
Orbital Tumors and Inflammations
Osteosarcoma
Ovarian Cancer
Pancreatic Cancer
Penile Cancer
Pituitary Tumors
Prostate Cancer
Pulmonary Embolism
Rectal Cancer
Sarcomas
Skin Cancer
Skull Base Cancer
Squamos Cell Carcinoma
Stomach Cancer
Testicular Cancer
Thalassemia
Thoracic Cancers
Throat Cancer
Thyroid Cancer
Tracheal Stenosis
Tracheomalacia
Uterine Cancer
Vulvar Cancer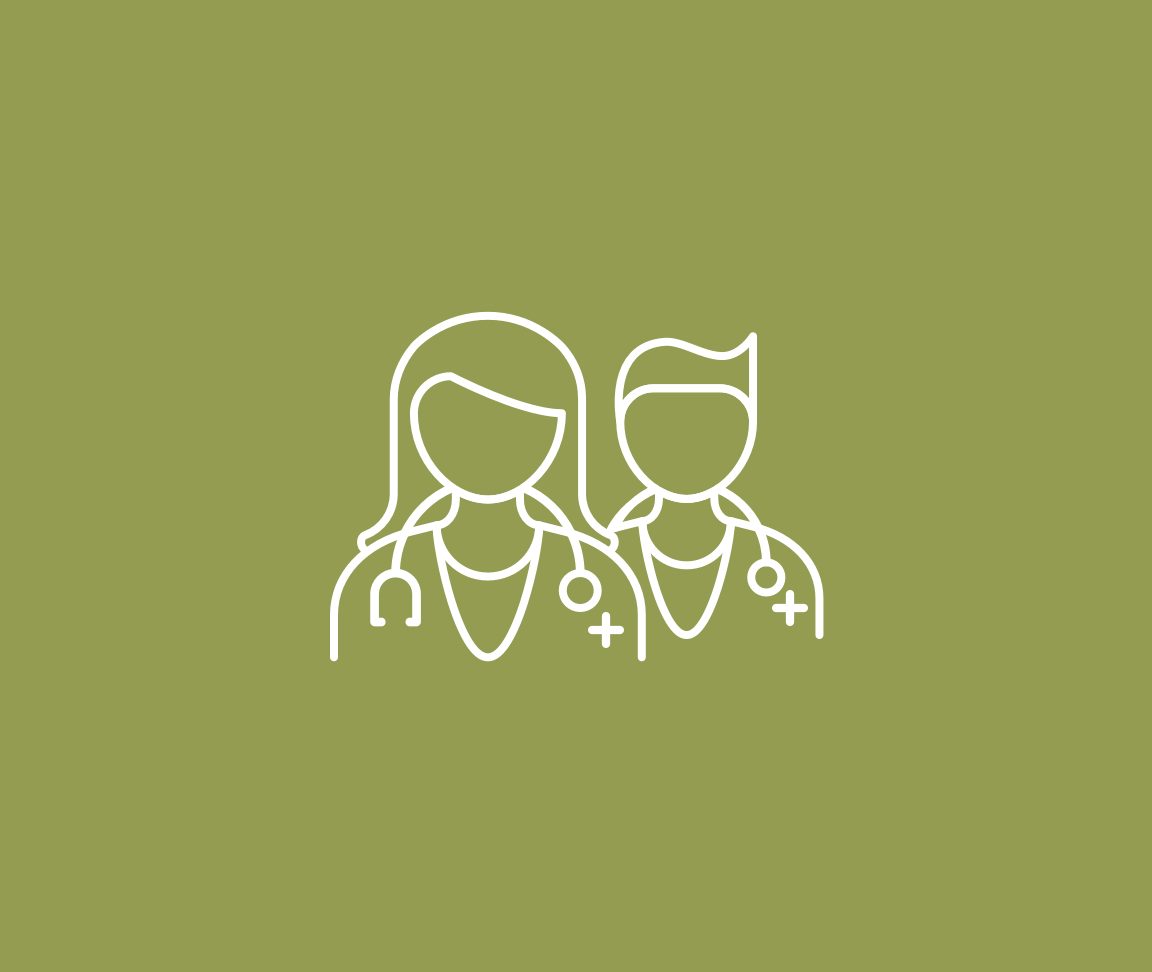 Find a Provider
Our team of trusted providers can offer expert care for your oncology or infusion needs.
View Our Providers