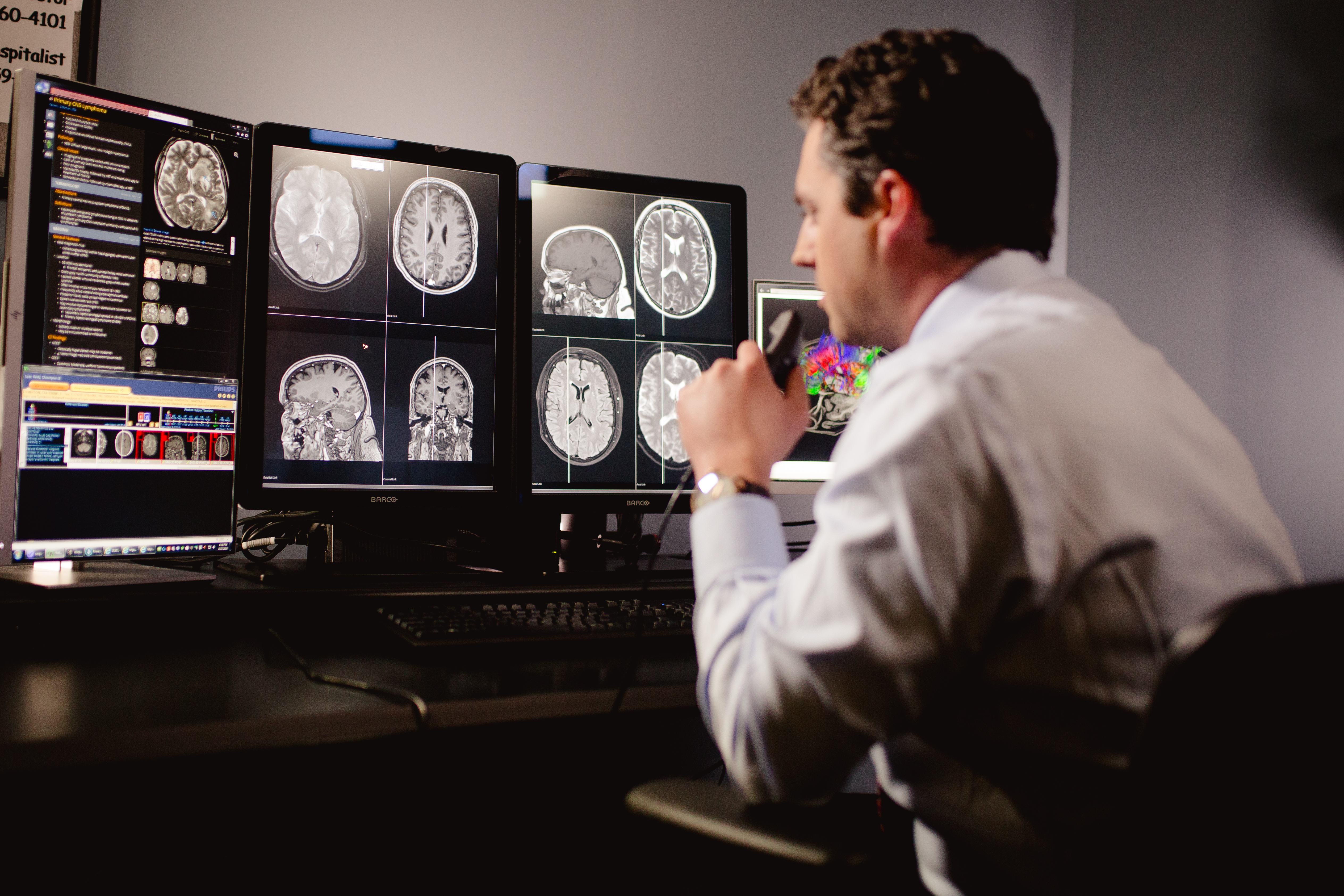 Brain, Spine & Pain Management
Physicians at Grand Itasca can diagnose your brain, spine, or pain issue, offer the most up-to-date treatments, and improve your quality of life.
Request an Appointment
Neurology
Our specialists treat a wide range of neurological disorders including Parkinson's disease, essential tremor, ALS (Lou Gehrig's disease), Alzheimer's disease, ataxia, dystonia, muscular dystrophy, neuropathy, sleep disorders, epilepsy, stroke, and multiple sclerosis.
Emergency department staff also have access to Telestroke technology, in partnership with our colleagues at M Health Fairview and the University of Minnesota. Using video conferencing, telestroke technology allows stroke specialists to rapidly evaluate patients, review the results of brain imaging tests conducted in Grand Itasca's emergency department, and coordinate treatment even when the patient and other doctors are miles apart.
Acute Stroke Care
Stroke is the leading cause of serious, long-term disability for patients. Grand Itasca has an interdisciplinary team that is united around a common goal: to ensure the best outcome possible for our patients. This includes early recognition and coordinated and streamlined care in the Emergency Department.

The Minnesota Department of Health ("MDH") has designated Grand Itasca as an Acute Stroke Ready Hospital. This designation, which is voluntary and requires a written application and site visit, means that Grand Itasca meets all the criteria set forth by MDH to be able to provide the best care possible to stroke patients. Criteria for this designation include having:
Designated acute stroke team
24/7 imaging and lab capabilities
Established collaboration with Emergency Medical Services (EMS)
Written protocols for treatment and transfer of stroke patients
Stroke-specific education for staff
Demonstration of data collection and utilization for continuous improvement
There is a strong infrastructure in place at Grand Itasca to support process improvement, along with the involvement and engagement of an outstanding stroke leadership team.
Pain Management
When you or someone you love is dealing with chronic pain, it can impact almost every aspect of life. It can affect your job, your ability to participate in activities you enjoy, and your level of physical activity. Even simple tasks of daily living can be difficult to manage.
Chronic pain often persists in spite of our best treatments. However, our pain management specialists can help you manage that pain to regain maximum function. Whether you are working with a primary care provider, radiologist, neurologist, sports medicine specialist, orthopedic physician, or another specialist at Grand Itasca, we have options to help you manage your pain effectively. We provide treatments to reduce or alleviate your pain in the safest manner possible with a focus on non-opioid treatments. This may include injections, medications, interventional procedures, and/or pain-control devices to enable you to safely regain movement, resume workouts, or get back to activities that you enjoy.
Acupuncture
From treating headaches to lower back pain and even opioid addiction, acupuncture can benefit many people. As part of our commitment to providing high-quality, compassionate care that's close to home, Grand Itasca is pleased to offer acupuncture treatments by our Certified Acupuncture Practitioner.
What is medical acupuncture? The practice originated in ancient China as a method of relieving pain and stimulating healing in the body. They believed that by stimulating certain "channels," they could release the natural flow of energy to the body to heal disease or discomfort. Today, our knowledge of anatomy, physiology and pathology informs the practice of modern medical acupuncture. By stimulating the nervous system in particular ways (inserting the tips of fine needles into acupuncture points in the body), trained acupuncture specialists can facilitate the release of natural, pain-relieving chemicals such as endorphins to get the desired effect.

Following a medical diagnosis from your provider, acupuncture may be a great option —whether used alone or in combination with other techniques—for pain management.
Chiropractic Care
Chiropractors have a deep understanding of how the spine and joints are connected to the nervous system. Our chiropractic specialists bring a wealth of hands-on spinal health experience to Grand Itasca patients.
In a typical chiropractic care visit, providers learn about a patient's overall health and conduct a thorough examination to explore pain points or past injuries. The care plan might include adjustments to the spine or other joints, stretching, physical therapy, massage therapy, nutritional counseling, transcutaneous electric nerve stimulation (TENS), fitness/exercise strategies, or other methods to reduce inflammation, stiffness or pain.
Conditions We Treat
Amyotrophic Lateral Sclerosis ALS
Aneurysm
Ankylosing Spondylitis
Anxiety
Apraxia
Arteriovenous Malformation AVM
Arthritis
Aspergers Syndrome
Ataxia
Back Pain
Blepharospasm
Brain and Central Nervous System Cancers
Brain Tumors
Cerebral Palsy
Charcot Marie Tooth Disease
Chronic Inflammatory Demyelinating Polyneuropathy
Chronic Fatigue
Concussion
Constipation
Degenerative Disc Disease
Dementia
Dermatomyositis
Dystonia
Epilepsy
Essential Tremor
Facial Pain
Facial Paralysis
Facial Spasms
Fibromyalgia
Guillain Barre Syndrome
Headache
Hemifacial Spasm
Herniated Disc
Hip Pain
Huntingtons Disease
Hyperhidrosis
Insomnia
Joint Injections
Joint Pain
Lambert Eaton Syndrome
Meningitis
Migraine
Multiple Sclerosis
Muscular Dystrophy
Myasthenia Gravis
Myositis
Narcolepsy
Neck Pain
Nerve Blocks
Neurofibromatosis
Neuropathy
Nystagmus
Obstructive Sleep Apnea
Orbital Tumors and Inflammations
Parkinsons Disease
Polymyositis
Post Concussion Syndrome
Radiofrequency Ablation
Spinal Surgery
Sciatica
Scoliosis
Shingles
Shoulder Pain
Sinusitis
Sleep Apnea
Sleep Apnea Pediatrics
Small Fiber Neuropathy
Spinal Stenosis
Spine Pain
Stress Related Conditions
Stroke
Syncope
Tendonitis
Tourette Syndrome
Transient Ischemic Attack
Traumatic Brain Injury
Trigeminal Neuralgia
Vertigo
Wilsons Disease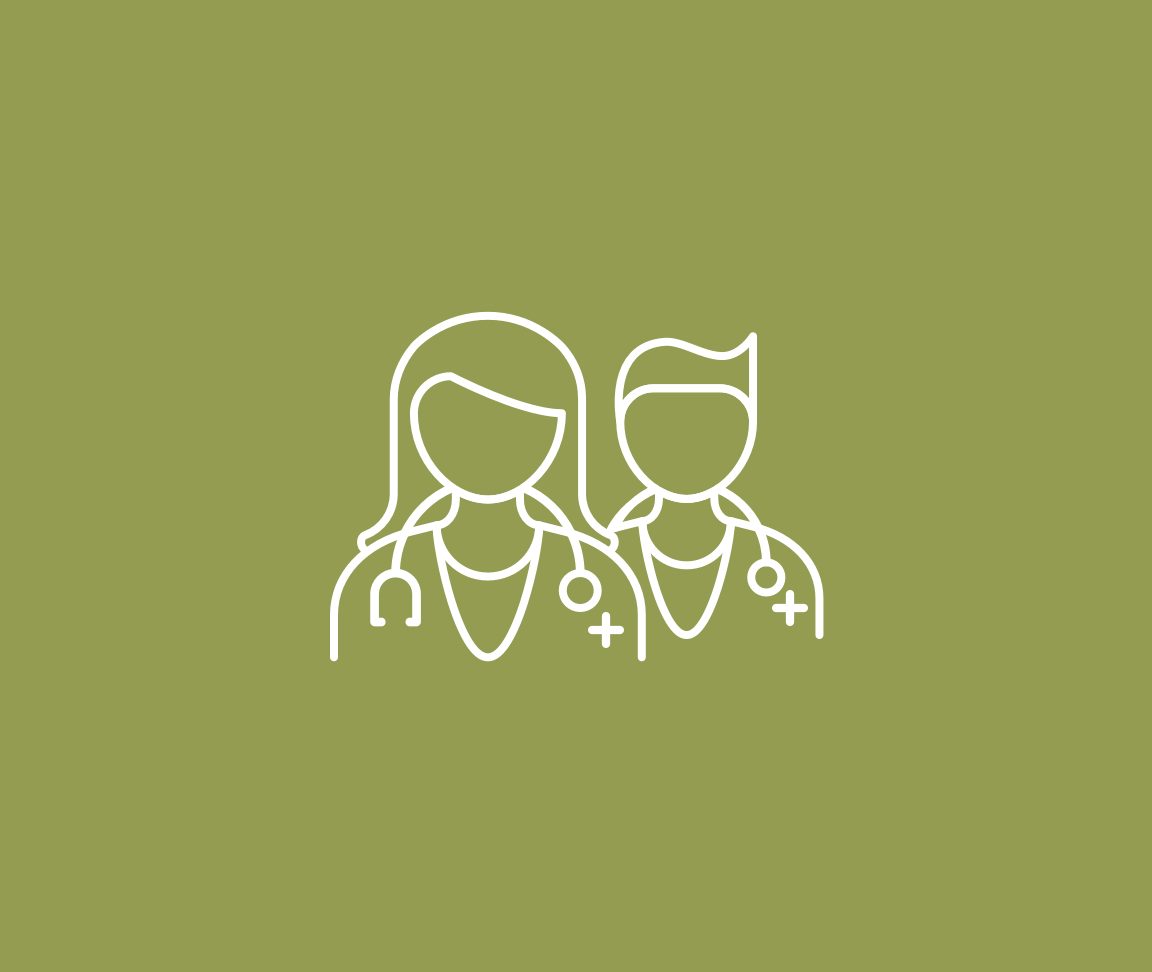 Find a Provider
Our trusted providers are here to deliver compassionate, high-quality care that's close to home.
View Our Providers