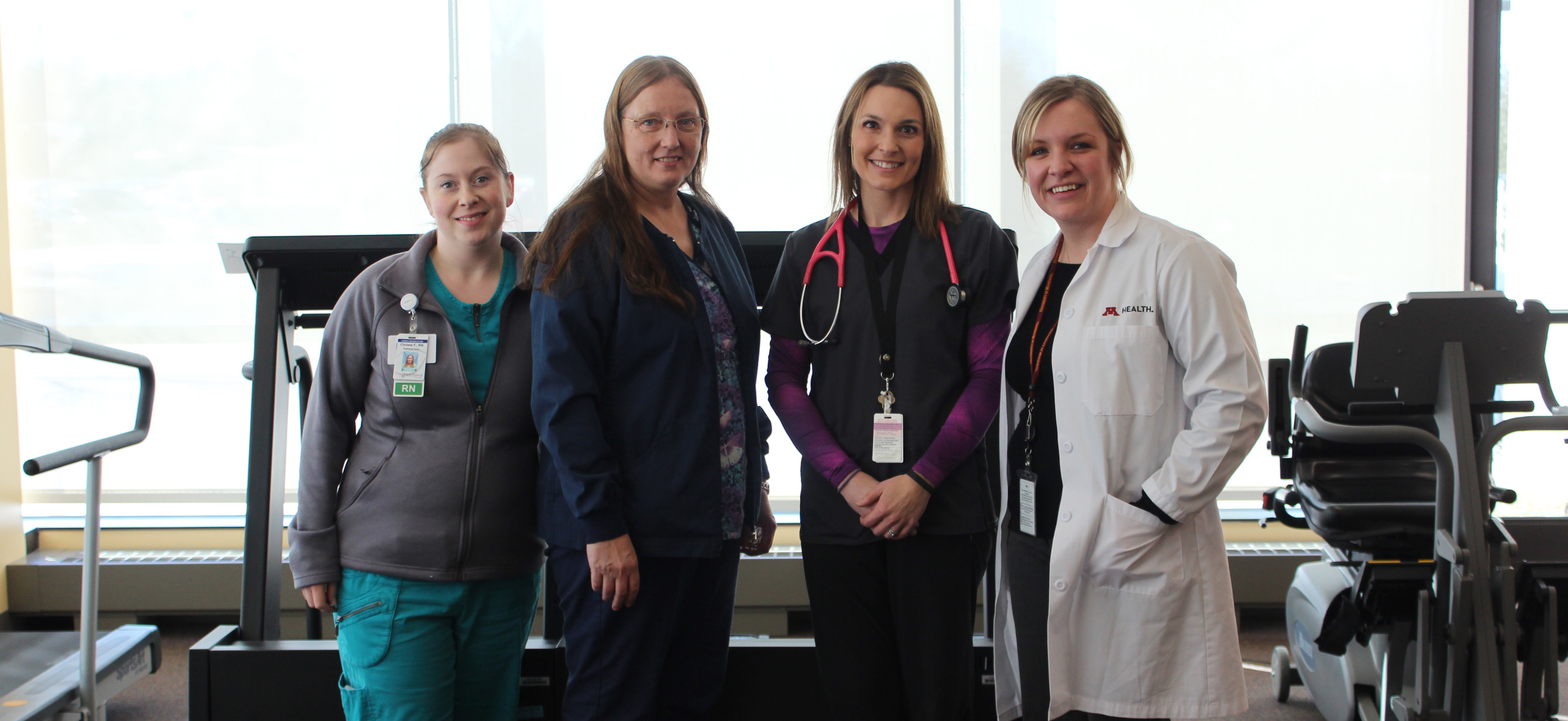 Heart Care
Are you looking for a cardiologist with your best interests at heart? Grand Itasca offers high-quality cardiac care, close to home. We can help with conditions such as irregular heart rhythms, coronary artery disease, structural heart problems, congenital heart defects, and more.
The Grand Itasca Heart Care team includes cardiologists, advanced practitioners, nurses, cardiac rehab specialists, and other healthcare professionals who are committed to providing lifesaving care to people with heart disease. Our heart specialists are invested in our community and the patients they serve.

Request an Appointment
Pro-time (Anticoagulation)
Your provider may prescribe a blood thinner medication to you and set you up with a series of reoccurring appointments with our pro-time (anticoagulation) nurses. At Grand Itasca, we have registered nurses dedicated to caring for these needs. The nurses will provide ongoing education and monitoring of your international normalized ratio (INR) ensure the dosing of your medication is working as it should.

Preventive Cardiology
Did you know that early stages of heart and vascular disease (cardiovascular disease) can be detected long before symptoms appear? Early detection allows our expert health care providers to help you prevent advanced heart disease later in life.
Consider making an appointment with our cardiology specialists if either of the following describes you:
You are an adult who has risk factors for cardiovascular disease. Risk factors include cholesterol elevations, diabetes, high blood pressure, elevated weight, inactive living, and history of tobacco use.
You don't have traditional risk factors but have a strong family history of cardiovascular disease, which may mean you have a higher risk of cardiovascular disease.
Dan Brody, DO, cardiologist with M Health Fairview Heart Clinic provides cardiology services five days a week between Fairview Mesaba Clinics - Hibbing and Grand Itasca. Dr. Brody works closely with Grand Itasca's Family Nurse Practitioner specializing in cardiology, Kristina Conner, as well as primary care physicians to provide a full range of cardiology services for patients in this region. Plus, our association with the award-winning, pioneering cardiology innovators at the University of Minnesota Medical Center ensures that Grand Itasca patients have access to cutting-edge resources, information, and treatments without leaving their hometown hospital.
Cardiac Rehabilitation
A provider referral is required for Cardiac Rehabilitation care at Grand Itasca. For more information, please call 218-999-1038.

The Cardiac Rehab Department sees both inpatients and outpatients for cardiac health conditions. Our highly skilled and compassionate staff are here to help identify risk factors and promote lifestyle changes to reduce those risks, which may include a monitored exercise program.
Patients who have experienced the following conditions may be good candidates for the Outpatient Phase II Cardiac Rehabilitation program at Grand Itasca:
Angina

Coronary Artery Angioplasty or Stents

Heart Attack

Heart Failure

Heart Transplantation

Open Heart Surgery, such as Coronary Bypass or Valve Surgery
Conditions We Treat
Abdominal Aortic Aneurysm Screening
Amyloidosis
Angina
Anticoagulation Medication Monitoring
Aortic Aneurysm
Aortic Disease
Aortic Dissection
Aortic Regurgitation
Aortic Stenosis
Aortic Valvular Disease
Arrhythmia
Arteritis
Atrial Fibrillation
Atrial Septal Defect
Branch Artery Aneurysmal Disease
Cancer
Cardiomegaly
Cardiomyopathy
Carotid Artery Disease
Chest Pain
Chronic Total Occlusion
Congenital Heart Disease
Congestive Heart Failure
Connective Tissue Disease
Coronary Artery Disease
Coronary Blockages
Coronary Calcification
Critical Limb Ischemia CLI
Deep Vein Thrombosis
DiGeorge Syndrome
Digital Ischemia
Edema
Endocarditis
Heart Attack
Heart Disease
Heart Failure
Heart Failure Management Adult
Heart Imaging And Diagnostic Adult
Heart Murmur
Heart Scan Adult
Heart Valve Disease
Hyperlipidemia
Hypertension
Hypertrophic Cardiomyopathy
Left Ventricular Hypertrophy
Lipid Disorders
Lymphedema
Marfan Syndrome
Mesenteric Ischemia
Metabolic Syndrome
Mitral Stenosis
Mitral Valve Prolapse
Mitral Valve Regurgitation
Muscular Dystrophy
Myocardial Infarction
Myocarditis
Noonan Syndrome
Pericardial Effusion
Pericarditis
Peripheral Artery Disease
Popliteal Entrapment Syndromes
Post Thrombotic Syndrome
Pulmonary Artery Stenosis
Pulmonary Embolism
Pulmonary Hypertension
Pulmonary Valve Stenosis
Raynauds Syndrome
Renal and Mesenteric Aneurysms
Resistant Hypertension
Scleroderma
Statin Intolerance
Stress Management
Subclavian Artery Disease
Syncope
Takayasus Disease
Thoracic Aortic Aneurysm
Thoracic Outlet Syndrome
Tricuspid Regurgitation
Tricuspid Valve Disease
Turner Syndrome
Univentricular Heart
Varicose Veins
Vascular Disease
Vasculitis
Venous Insufficiency
Venous Thromboembolism
Ventricular Septal Defect
Wolff Parkinson White WPW Syndrome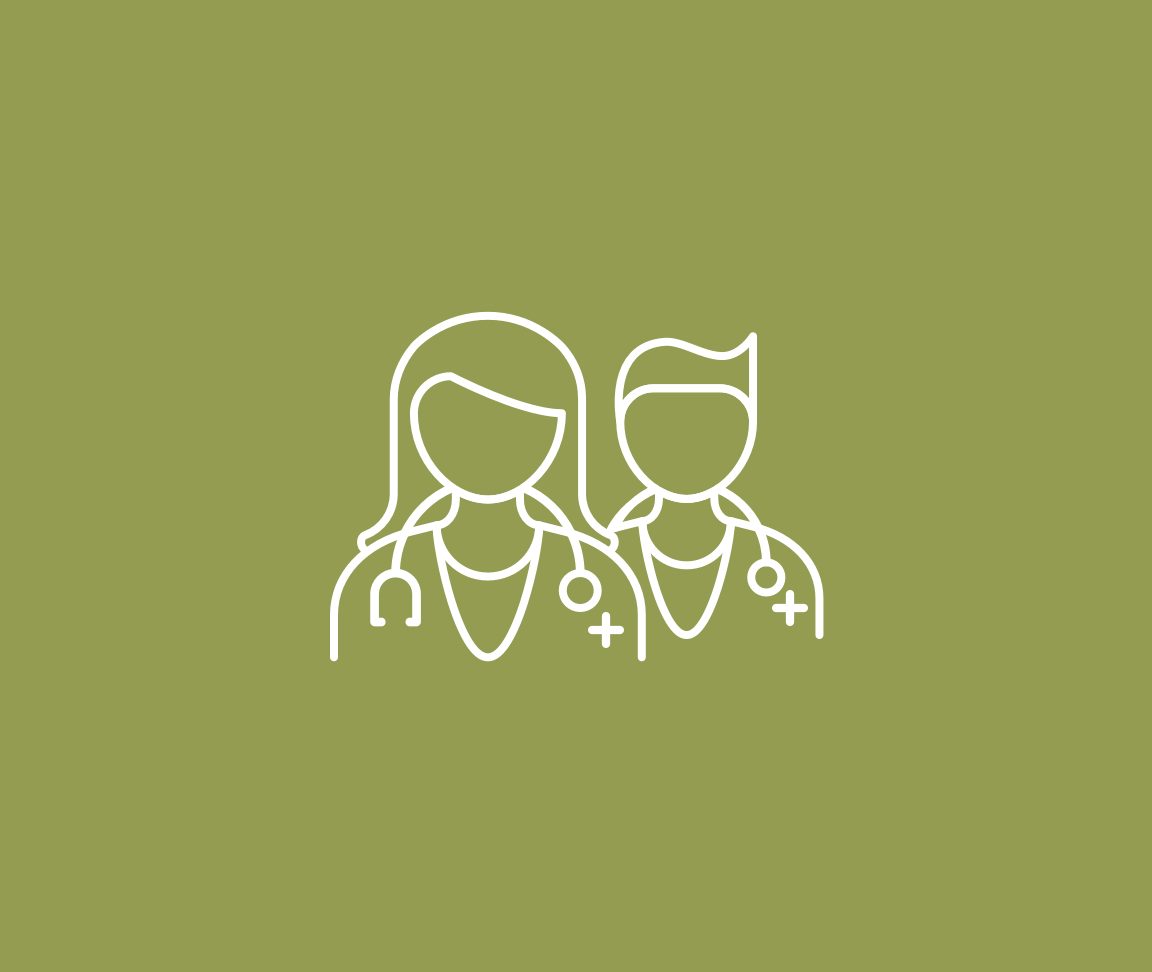 Find a Provider
Our trusted providers are here to deliver compassionate, high-quality care that's close to home.
View Our Providers