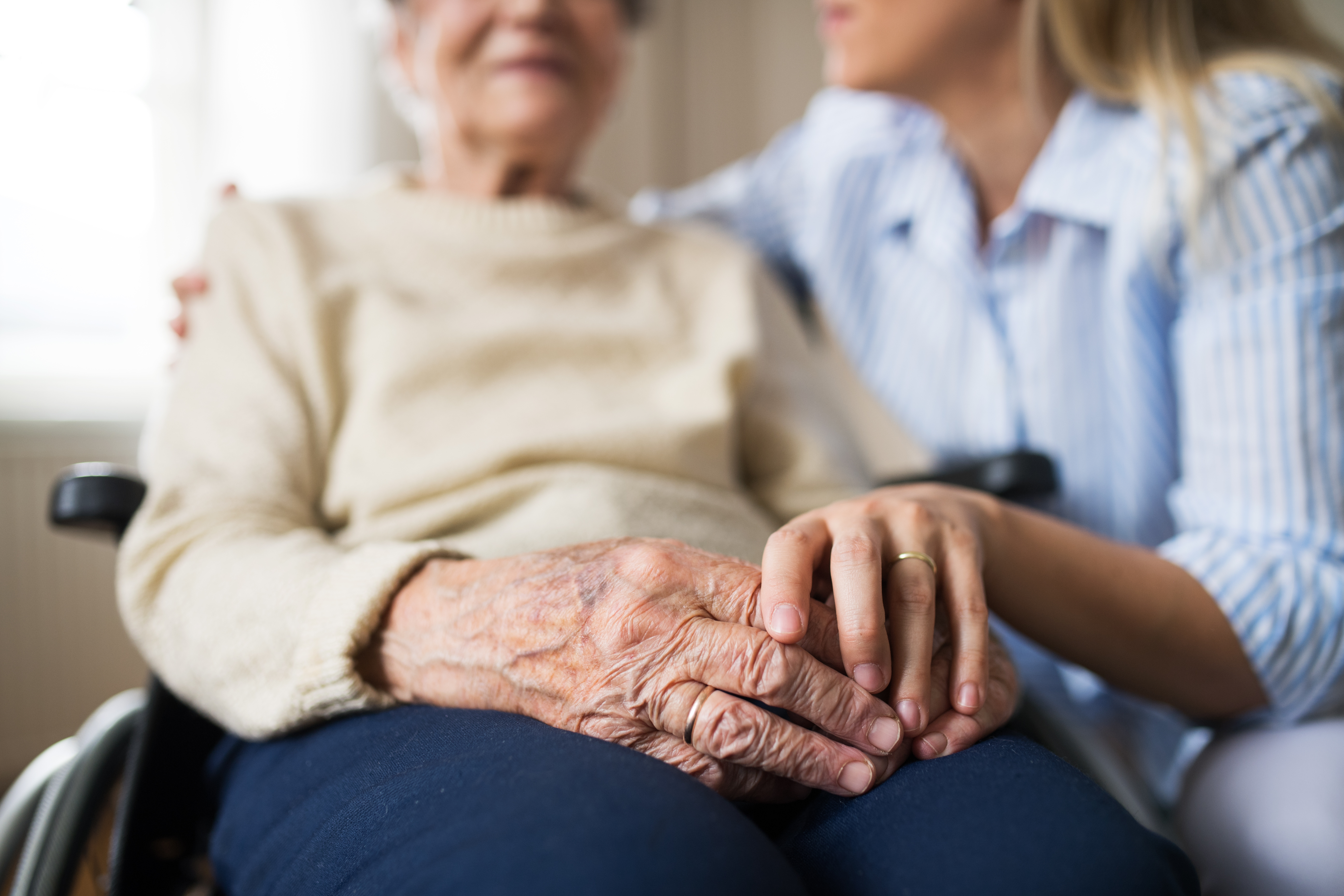 Home Care
Grand Itasca Home Care provides patient care in the comfort of one's own home or assisted living environment. We serve patients of all ages, from infants to elderly. Together with the patient, family and medical care provider, we create a care plan that meets the patient's needs while allowing them to remain safely in their home.

We take into account your physical, spiritual and emotional needs and work with your entire health care team to ensure quality and continuity of care.
An experienced Registered Nurse Case Manager visits each patient's home and can provide assessment, teaching, medication management and other skilled nursing procedures while evaluating the patient's progress, coordinating services and helping the patient meet their health care goals. The Registered Nurse Case Manager is a resource that coordinates care with the patient's provider, family and other health care professionals.

Based on a patient's goals and needs, Grand Itasca Home Care services may include home health aides, physical and occupational therapies, skilled nursing, social work and speech therapy.
Services we provide
Adaptive and medical equipment assessments and training
Amputation aftercare
Caregiver and family training
Cognitive assessment
Cognitive retraining
Hand therapy
Home safety evaluations
Joint pain & arthritis
Shoulder, hip, knee, ankle/foot
Pre/Post surgical
Neuromuscular rehabilitation
Pain management
Pediatric home care
Post-operative therapy
Splinting
Ultrasound
Wheelchair assessments

Assessments
Cardiac assessment, oxygen monitoring, new oxygen teaching
Catheter care
Collaboration with Public Health & care coordinators
Injections
IV infusion therapy
Lab work
Medication set-up
Medication management & teaching
Ostomy care & teaching
Pain management
Patient/caregiver education, e.g., diabetes or heart failure
Post-surgical care
PleurX catheters
Post-partum follow-up
PT/INR management
Synagis injections
Wound care
Wound vacs

Articulation/Phonological therapy

Cognitive-Linguistic therapy

Strategies to improve motor-speech functions

Strategies to improve stuttering

Feeding and swallowing therapy

Languages therapy

Voice therapy




Caregiver support strategies




Accessing Our Services
Grand Itasca Home Care services are available to persons living within 30 miles of the Grand Itasca Professional Building (111 SE 3rd Street, Grand Rapids, MN).
Patients are able to self-refer, but services cannot be provided without a physician's order. If you are interested in Grand Itasca Home Care services for you or a loved one, speak with your primary care provider or contact Grand Itasca Home Care (see below for info/hours).
Grand Itasca Home Care is Medicare Certified, Joint Commission Certified, and holds a Minnesota Comprehensive Licensure.
Payment for many of our services is covered through Medicare, Medicaid/IM Care, HMO (Medica), Private Insurance (Blue Cross, UCare), Veteran's Administration, State Waivers/Grants and Private Pay. If you have concerns about coverage for your care, please contact us for assistance. We can help confirm benefits and eligibility.
Grand Itasca Home Care Office:
111 SE 3rd Street Grand Rapids, MN
Office Hours: 8:00 AM - 4:30 PM, Monday-Friday
On-Call Home Care RN available 24/7 by calling 218-999-4663 (HOME)